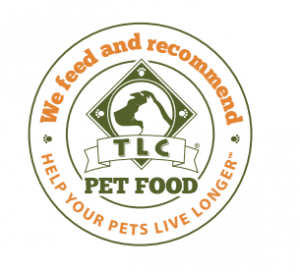 Order here:
www.tlcpetfood.com/63862-1025
You can order TLC Petfood when you go to   www.tlcpet.com and type in the coupon code: 63862-1025 for a $5 discount on your first order.
Also order your FREE custom-engraved name tag with your puppies name and your phone number.
30lb Case ( 2 x 15lb bags )
Includes Free Delivery: $63.95
TLC Whole Life Puppy Food provides holistic, biologically beneficial nutrition to support your puppy's growth and development.
Made with wholesome ingredients and super foods including farm-fresh herbs, fruits and vegetables along with probiotic cultures and powerful antioxidants. TLC delivers the ultimate balance of quality meats, animal fats, vitamins and minerals to mirror your puppy's natural diet. Our recipe includes DHA/EPA rich salmon oil for cognitive and heart health, and balanced calcium & phosphorus levels for correct skeletal development.
Meat First Formula - New Zealand Lamb, Fresh Chicken & Atlantic Salmon
With New Zealand Lamb, Fresh Chicken and Omega-3 rich Atlantic Salmon, providing essential amino acids, digestibility and palatability.
Learn more about our Meat First Formula »
Meat is always the first ingredient in TLC, with emphasis on the protein-rich, low-carbohydrate ancestral diet of wild dogs. With its high meat content, TLC is an excellent substitute for RAW diets. TLC's meats are chicken, lamb and salmon. No by-products or fillers – no compromise!
Protein is the building block of life, essential for your puppy's muscle and tissue development. TLC's top two ingredients Lamb and Chicken are among the highest digestible proteins available. Lamb Meal is an excellent source of protein, great for muscle development and overall body maintenance. Chicken provides a balanced and complete amino acid profile and the fresh meaty flavor that puppies love.
Salmon Meal is an excellent source of protein and Omega-3 Fatty Acids to develop and support your puppy's heart, circulatory, skin and coat health.   The salmon meal and oil used in TLC Whole Life Puppy comes from the Atlantic Ocean, and are naturally preserved with Vitamin E, and are 100% Ethoxyquin free!
Includes the TLC Whole Life Puppy Herbal Pack™
An exclusive all natural, antioxidant-rich blend of herbs, fruits and vegetables to promote healthy digestion and help protect against disease and inflammation.
Learn more about out Whole Life Herbal Pack™ »
TLC Whole Life Herbal Pack™ includes:
Apple is high in fiber, which aids in keeping the digestive track clear. It is also a natural source of calcium, iron and Vitamins A, C, and K.
Blueberries are one of the top sources of antioxidants, ideal for cardiovascular health, immune system health and control of inflammation.
Carrots provide a high source of beta-carotene for vision health, and offer cardiovascular and antioxidant health benefits.
Cranberries for urinary tract health and added antioxidants.
Chicory Root Extract provides natural fiber and food for the beneficial bacteria required for a healthy intestinal tract. Benefits may include increased nutrient absorption, digestive aid, and immune system support.
Flaxseed is an excellent source of Omega-3 essential fatty acids, which help to keep the skin and coat healthy, and maintain lower cholesterol levels.
Quinoa a relative of leafy green vegetables like spinach, contains a perfect balance of eight essential amino acids and anti-inflammatory nutrients.
Rosemary Extract is a natural antioxidant, supporting the immune system and heart health.
Sweet Potato supports a low glycemic index to help prevent obesity. Also an excellent source of vitamin A.
Yucca Schidigera Extract is an anti-inflammatory that reduces joint pain and inflammation. It also reduces urine and stool odor.
Probiotics & Prebiotics – Whole Life Intestinal Health
Probiotics are dietary supplements containing beneficial bacteria, intended to help your puppy achieve a naturally occurring balance of bacteria, thus promoting digestive health. TLC Whole Life Puppy Food includes four varieties of probiotics.
Probiotics help regulate your puppy's intestinal microbial environment, stopping pathogens and harmful bacteria from colonizing in the digestive system. TLC Whole Life Puppy Food contains the four most important types of Probiotic beneficial bacteria:
Enterococcus Faecium promotes bowel and colon health by helping to counter other toxic bacteria, including E coli.
Lactobacillus Acidophilus inhabits the intestines to protect against unhealthy organisms. As this beneficial bacteria breaks down nutrients in the intestine, it produces lactic acid, and other compounds that make the environment hostile for toxic organisms.
Lactobacillus Casei inhabits the mouth and intestines to protect against unhealthy organisms. Lactobacillus Casei may assist in the elimination of the negative H. Pylori bacteria, which may be responsible for stomach ulcers and other gastrointestinal ailments.
Bifidobacterium Thermophilum is a genus of anaerobic bacteria and a form of probiotic (beneficial bacteria) that is thought to have health-promoting properties. Bifidobacteria are one of the major strains of bacteria that make up the gut flora.
Prebiotics are dietary supplements that the provide nutrients for the Probiotic beneficial bacteria. TLC Puppy contains Chicory Root Extract to provide ideal nutrition for the beneficial bacteria found in TLC.
Chicory root contains the soluble fiber inulin, which feeds beneficial bacteria in the intestines.
The prebiotics in TLC are non-digestible, allowing them to reach the intestine unaffected by the digestion process. When they reach the intestine, the prebiotics feed the beneficial bacteria, providing good digestive health. The reaching of prebiotics to the intestine in this unchanged form is referred to as the prebiotic effect.
A Solid Start On Whole Life Nutrition
TLC Whole Life Puppy is formulated to give your puppy an easy transition to TLC Whole Life Dog Food. TLC Puppy is the beginning of your puppy's life long nutrition.
Learn more about our Puppy Formula »
TLC Whole Life Puppy is formulated with ingredients, including a balanced ratio of protein and fats and bio-appropriate (balanced) calcium & phosphorous levels to support your puppy's specific needs. This includes DHA from Salmon Oil for cognitive development and high quality protein for muscle growth while ensuring correct weight gain as your dog grows to adulthood.
TLC developed our Puppy formula for those dogs that require a little more protein and fat for additional weight gain compared to our All Life Stages Dog Food, and a more limited ingredient introductory diet to encourage easy digestion and stool firmness.
Transition your puppy to TLC Whole Life Dog Food at 10 months or as recommended by your breeder
Giant and Larger Breeds
For giant and larger breed dogs needing reduced protein, fat and mineral levels we have the ultimate food, TLC Whole Life Dog Food
Learn more about Feeding Giant Breeds »
Giant breed puppies (weighing 100 lbs or more at adult) are best fed a diet rich in meat and protein to develop muscles, yet limited in calories to manage body weight and reduces stress on developing bones and joints. For Giant breed dogs we recommend feeding TLC Whole Life Dog Food.
Healthier, Shinier Coat
TLC Puppy has the top ingredients for skin and coat health, including the best animal fats, omega-3 rich salmon oil and the Herbal pack of essential natural nutrients.
Learn more about Healthier, Shinier Coats »
For healthy skin and coat, dogs need high quality nutrients, including animal fats and oils. TLC Whole Life Puppy Food includes chicken fat and Omega-3 rich salmon oil to nourish the skin and coat with essential oils. TLC also includes Flaxseed as an additional quality source of Omega-3 essential fatty acids.
In addition to helping to keep the skin and coat healthy, Omega-3 Fatty Acids help to maintain lower cholesterol levels for heart health. In addition to essential oil and fats, your puppys' developing skin health needs the best quality and most digestible minerals. TLC Whole Life Puppy contains chelated minerals needed for skin and coat health. Chelated refers the process of attaching the minerals to an amino acid, making them much easier to digest and absorb. Chelated minerals usually list as "proteinate" on ingredient lists. .
Protection Against Allergies
TLC Whole Life Puppy does not contain any of the more common allergens such as corn, soy beans, wheat or beef. TLC is specially formulated to provide an allergy-free diet for your puppy.
Learn more about Protection Against Allergies »
Any protein source (lamb, beef, poultry, wheat, corn, etc.) can cause an allergy reaction if consumed by a sensitized dog. More allergic reactions will occur when beef or wheat products are fed as they have been in dog food longer. Lamb and rice are used by many veterinarians to feed to dogs that are sensitive to other meat sources.
TLC has omitted all of the common allergens from all its products, including TLC Whole Life Puppy. Our carbohydrates and proteins are specifically selected for their low allergy rating.
TLC Whole Life Puppy contains both Quinoa and Vitamin C for immune system health and stress protection. A healthy immune system can best manage any environmental allergens such as pollen and grass.
TLC Whole Life Puppy does not contain any artificial colors, flavors or preservatives, all of which are common allergens and should be avoided.
No By-Products, Corn, Wheat, Fillers, Artificial Flavors or Colors
TLC Whole Life Puppy contains no by-products, potato, corn, wheat, soy, fillers, artificial flavors or colors. No compromise!
Learn more about No By-Products, Corn, Wheat, Fillers, Artificial Flavors or Colors »